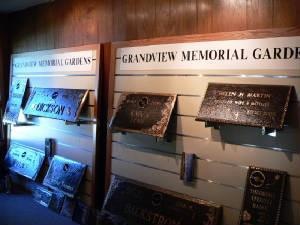 Grandview is your best choice for designing and purchasing your lasting memorial to your loved one. Showroom helps you determine the size and options for your bronze on granite memorial. Computerized design tool allows us to show you how your memorial marker will look before it is built.

Call today for a design appointment.

Purchases made from Grandview provide the best pricing, selection and matching to existing family designs, as well as making additions, such as final dates, much easier to match.